Welcome to My Website
I have been a Amateur Radio Operator for over 25 years. I first received a novice license in 1975, but let it lapse due to travel issues with the family. Right after I graduated from High School, in 1977, I obtained by new call sign KB5MK. I used this call throughout college and my initial professional career in telecommunications. When I upgraded to Extra Class, I when ahead and obtained the vanity call W5ADC. I think I will keep this one for a while.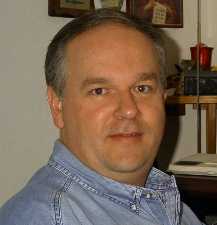 Like most Amateur Radio Operators, by interests have change over the years. As you will see from this site, in the recent past, I was involved heavily in Amateur Satellite Communications. That was great fun for a number of years. After that phase ran it's course, I became more involved in the public service aspect of ham radio. This is my current focus. I am also involved with the Plano Amateur Radio Klub (PARK). I have serviced in various capacities in the club from just member to my current position as Activity Director.
Current Affiliations
Plano Amateur Radio Klub Activities Director
ARRL Official Emergency Station North Texas District 5
Collin County ARES AEC
Collin County Medical Reserve Corps Volunteer Logistics Lead


Contact Information
Anthony (Tony) Campbell
3929 Branch Hollow Drive
Plano, TX 75023 USA

Location EM13pb